Click to enlarge image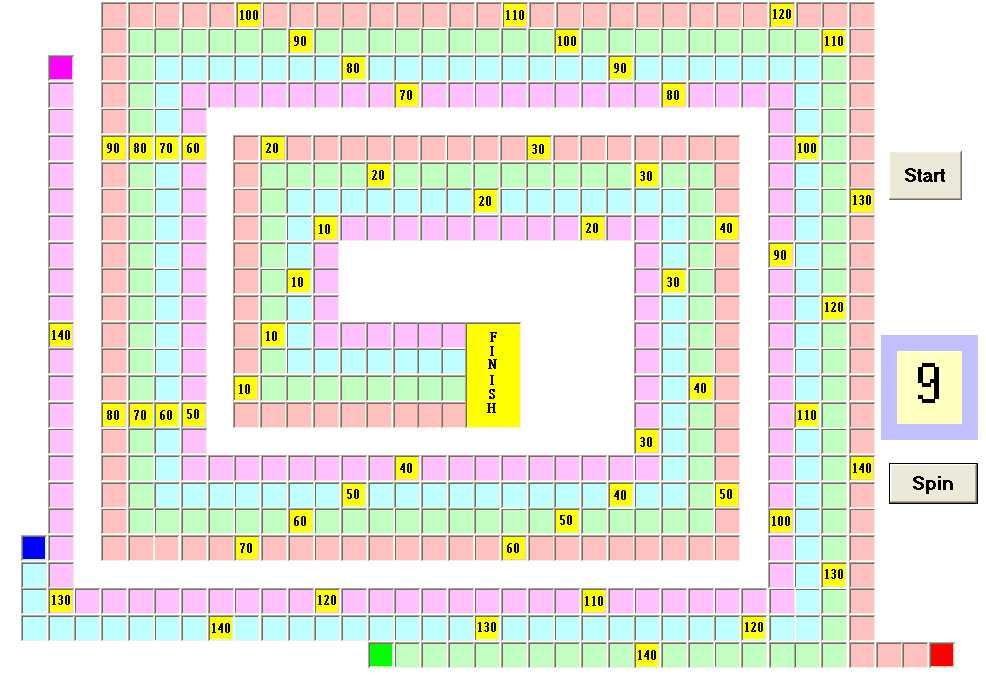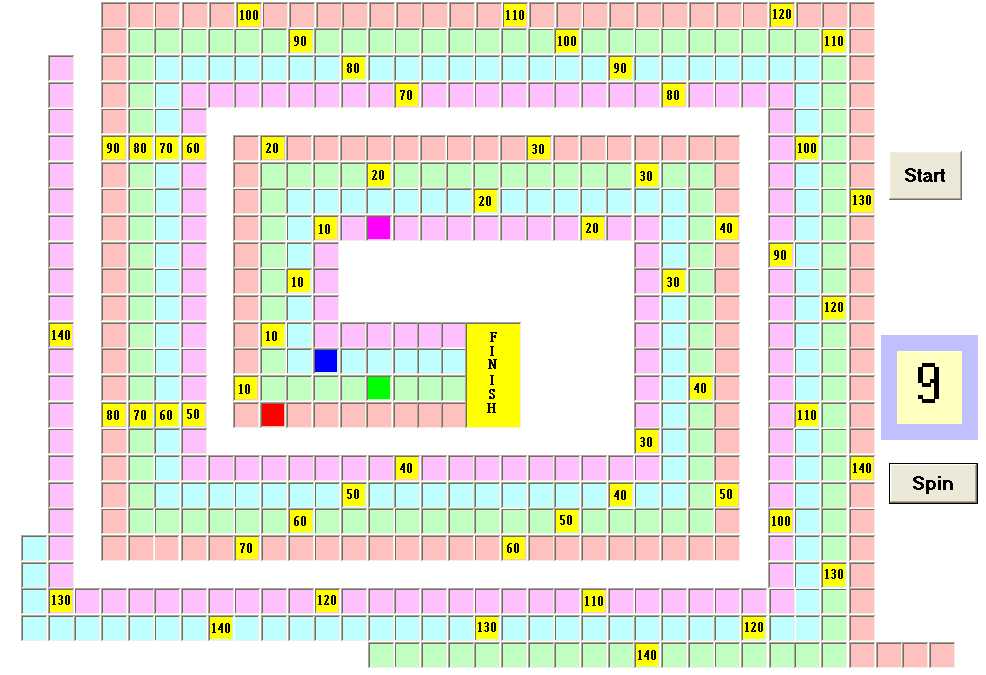 The Great Race is a 150 mile race with mile markers along the way. Each player travels the same distance, but by a slightly different path.

The game may be played by two to four players.To start, each player in turn clicks the SPIN button. The person with the highest number will go first and the player with the lowest number will go last. The SPIN button will show random numbers from 0 to 12. Each player will move their colored TOKEN the number of spaces indicated on the SPIN meter.

License- Delivery