Click to enlarge image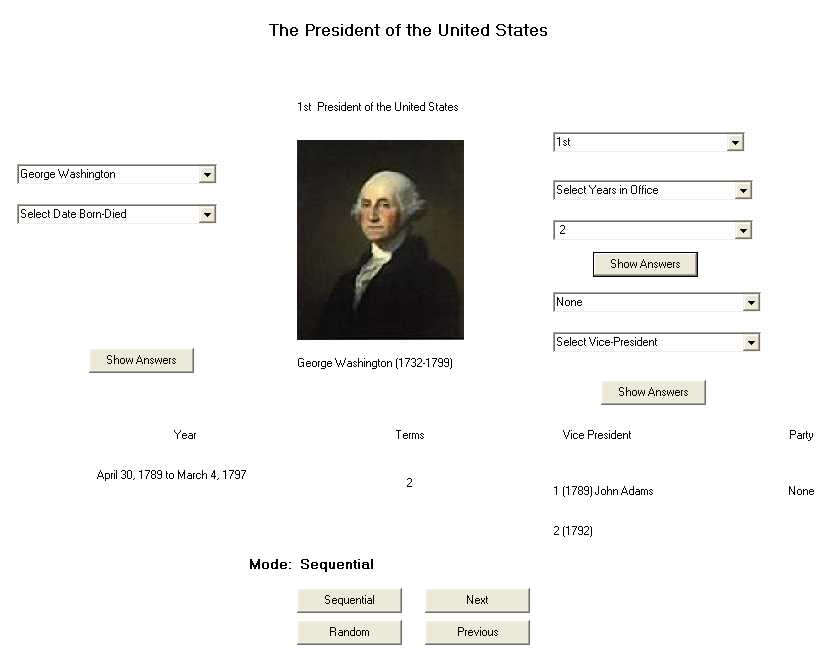 This program provides students of all ages with the opportunity to learn the history of each of the Presidents of the United States. The Presidents are presented in sequential order and then in random order.

A testing module is also included to provide the student with a means of testing his/her mastery of the history of the Presidency.


&nbsp FREE