Click to enlarge image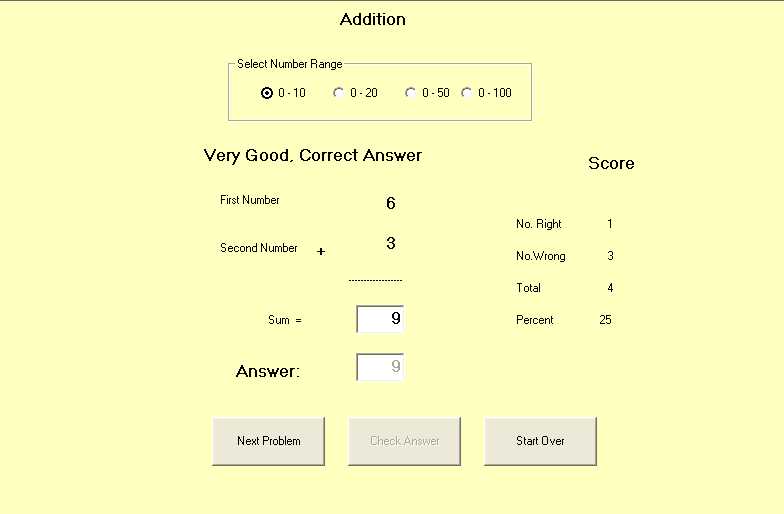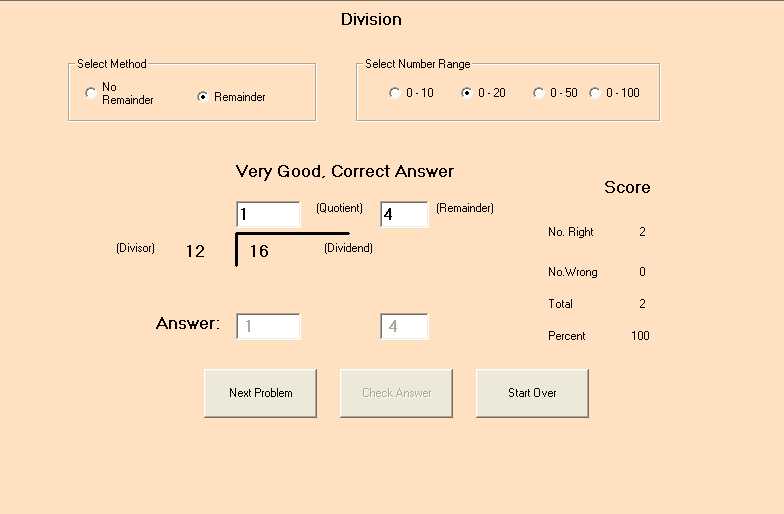 Easy Math teaches students the elements of addition, subtraction, multiplication and division. It starts with easy problems, and progresses to more difficult problems as the student becomes ready for more difficult problems.

The division problems also permits division with a remainder.

The student can track their own progress.
&nbsp FREE