Click to enlarge image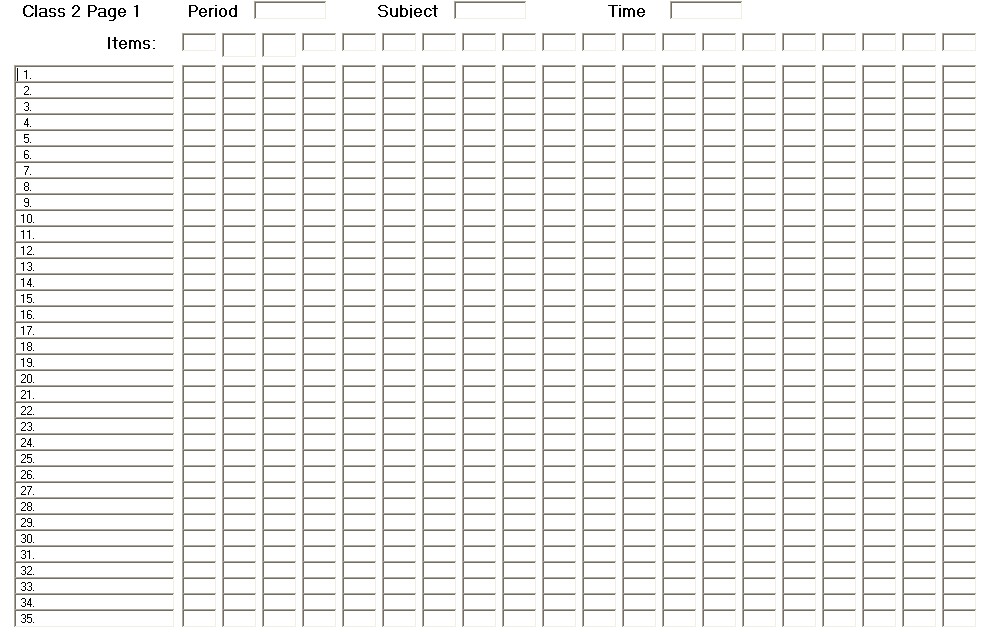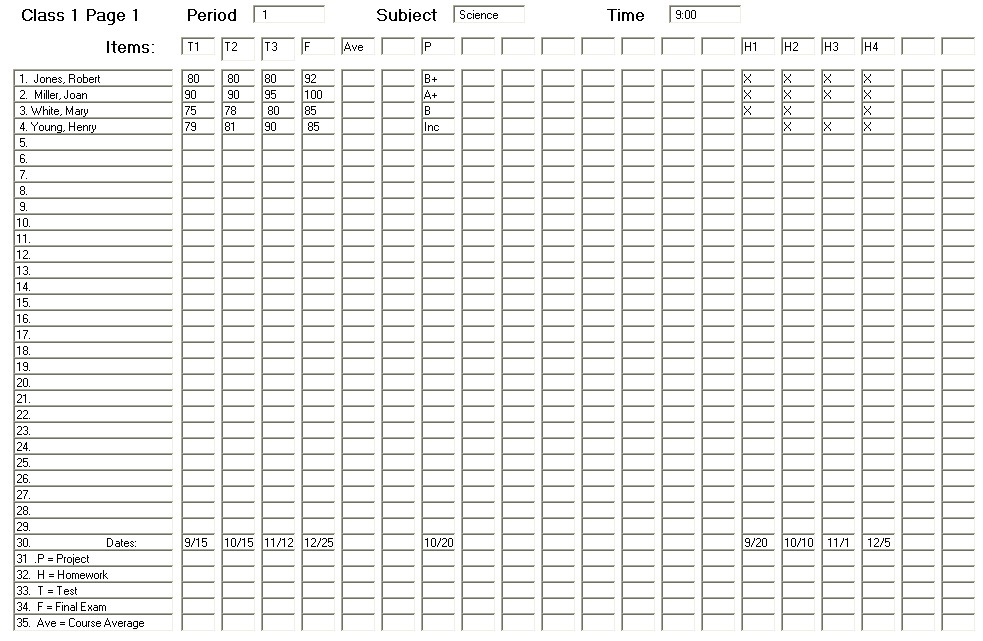 This is the ideal program for the teacher who would like to keep their grades in a grade book electronically.

The program will handle six different class subjects. Each class had six pages which can be used to keep records. Each page has a maximum capacity of 35 students. The teacher is free to choose any method of record keeping. The Sample Page shows that records can be kept as percentages, letter grades, or check marks. Each record can be assigned a date.

A complete BackUp and Restore System is provide. BackUp and Restore can be done to a Thumb drive or to an external drive. The system also prvides for printing of each page of the Grade Book. Automatic clearing of data on any page is also provided so that at the end of the semester or school year, all records may be cleared and the Grade Book used for another semester or school year.

Before you invest your time and effort in using this program, check with school authorities to see if a print out of your Grade Book is acceptable. Some school system require that Grade Books be kept on file in the school office at the end of the semester or the end of the school year.

We highly recommend that you experiment with the Grade Book to learn all its features before entering your real class records.
&nbsp FREE