Click to enlarge image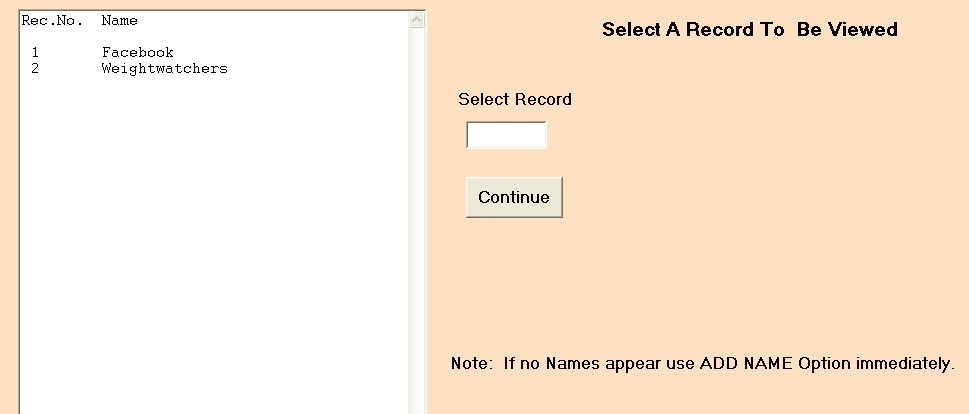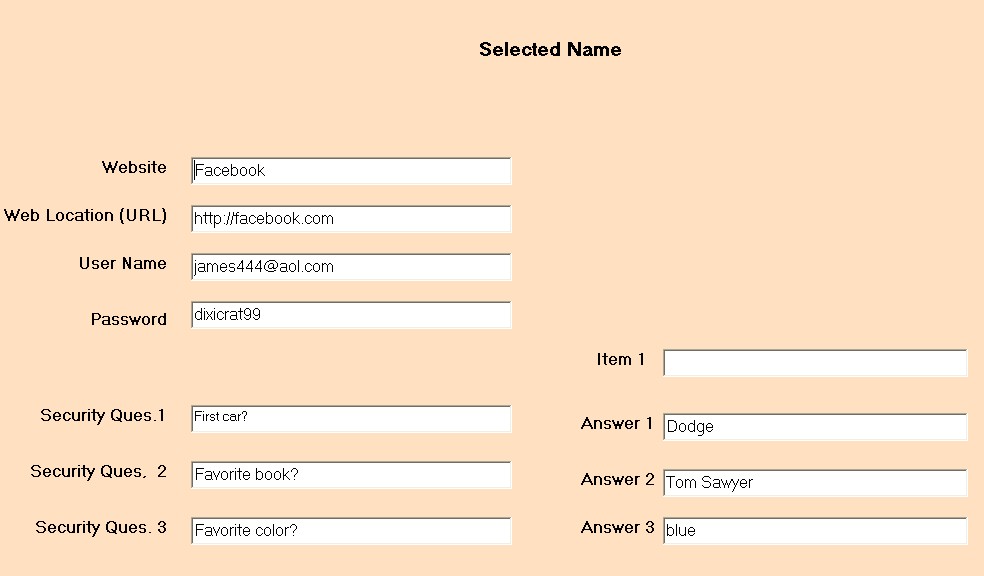 The Favorites Book program offers a convenient way of keeping track of your favorite websites and passwords.

It has the capacity to hold 500 names. All websites are alphabatized. There is room for URL, the website name, and website password. Warning: Do not put BANK or EMAIL information into this program in case your computer is hacked in the future.

You may print the entire content of the Favorites Book, or only a single name.

&nbsp FREE