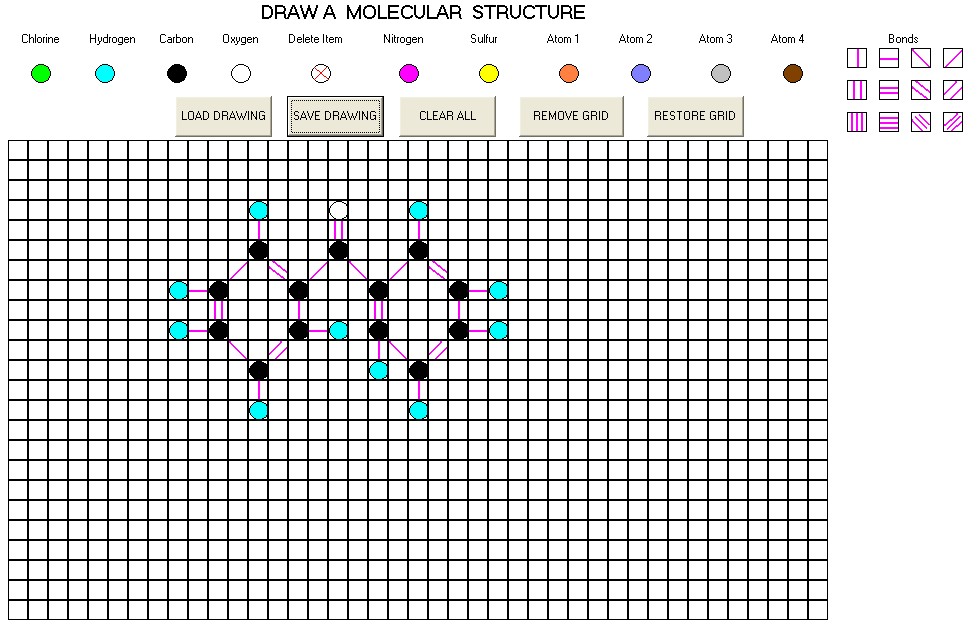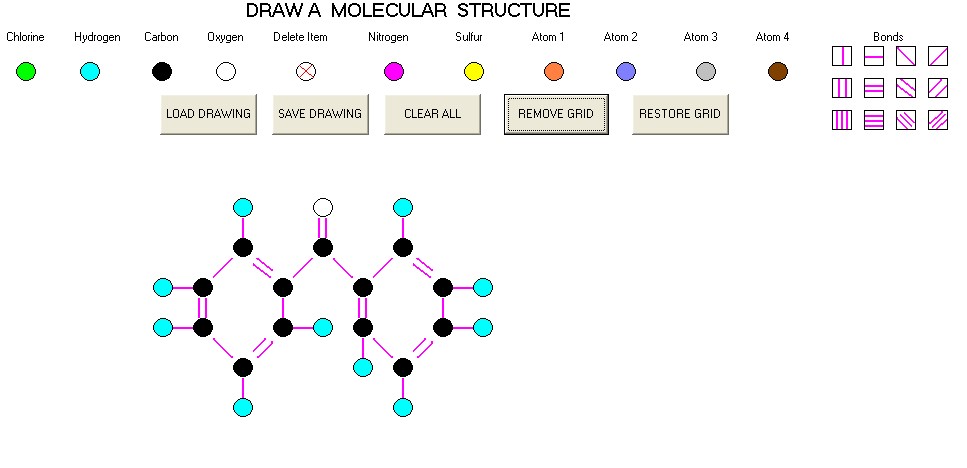 Draw Molecules is designed to present the student or the teacher with the means to draw complex molecule models showing bonding. After the artist has completed a drawing of a complex molecule, a screen capture of the drawing may be made using one of the many screen capture programs available free on the Internet.

The grid structure may be removed without destroying the drawing. This provids a drawing on a white background.

During the process of drawing, the drawing may be interrupted and saved to be completed at a later time or date. The student or teacher may make a collection of drawings for future use.

Most versions of Windows provide a program called Paint. This program can be used to add text to the drawing if the artist so desires. There are also many free programs on the Internet which can accomplish the same end.
FREE