Click to enlarge image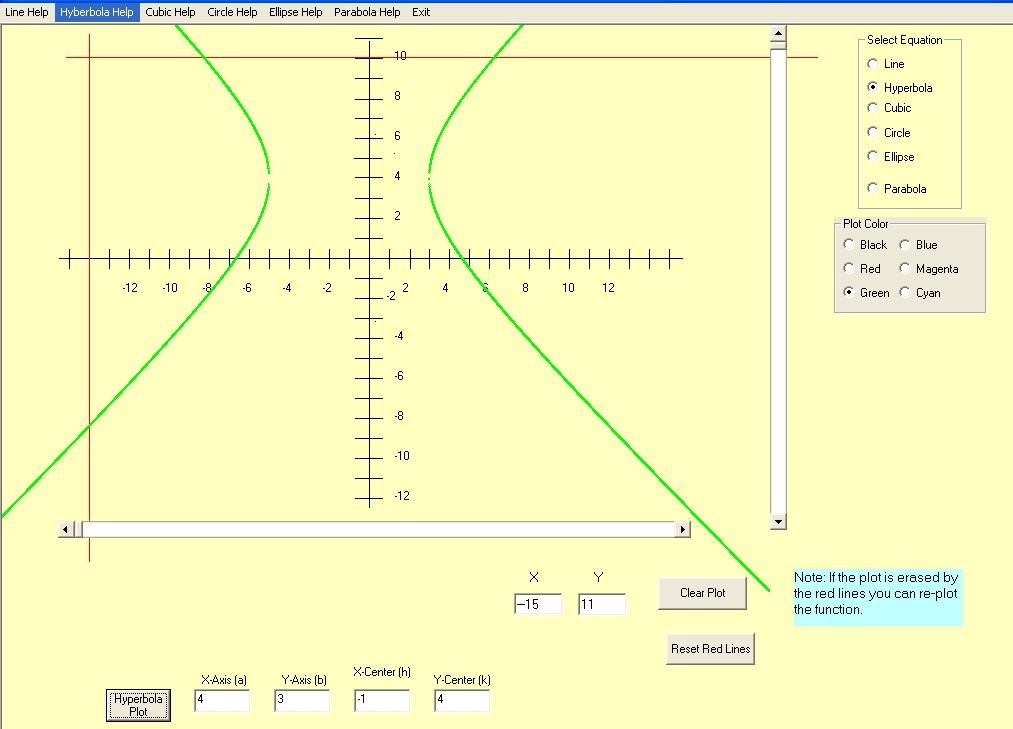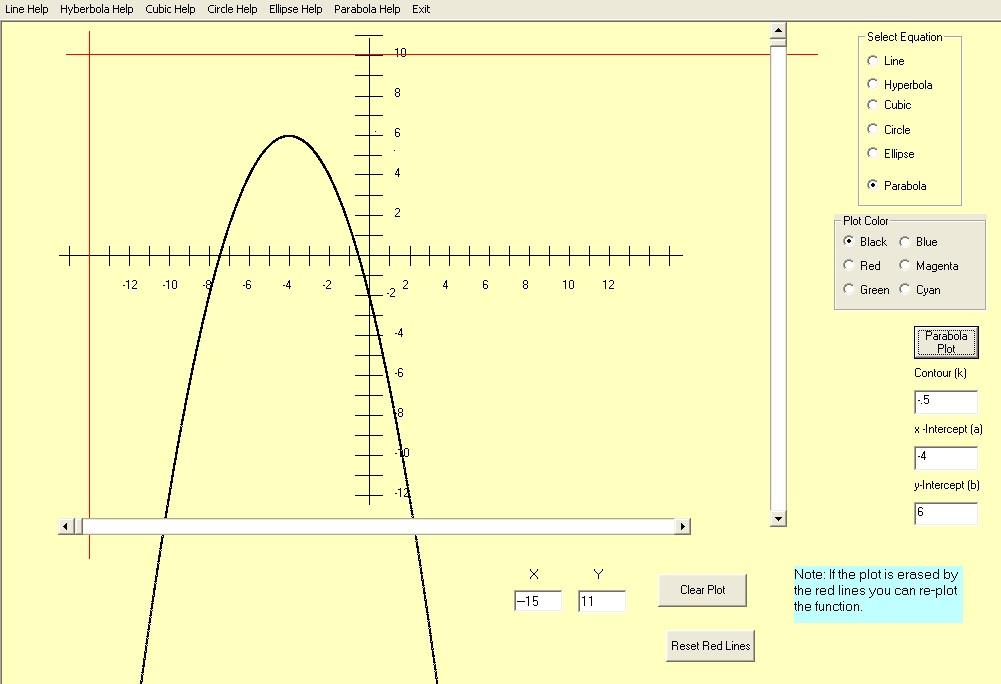 EasyConicSections gives students the ability to plot the equations of lines, circles, parabolas, hyperbolas, cubics and ellipses quickly. They can then study the changes in the equations as they vary the parameters of the functions.

Solutions to systems of equaltions may be graphically determined. A set of movable x,y verniers enables the user to determine the intersection of two conic sections,thus providing the graphical numeric solution to the equations.

This program is recommended for any Math class which studies conic sections. It is also recommended for Home Schooling for providing a method to study systems of equations.

License- Delivery